Well, probably not a queen; more like a "safe joker". And it remains to be seen whether or not it's a non-firing replica of a firearm.
But however it behaves, it's a NIB Sedco SP-22, in black with dark pearl grips. This showed up on Armslist with a guy who was sorta local; that is he's also in Washington State and was 100 miles away. After several abortive tries, we finally made a FTF. (Perhaps the first of many, so to speak.
)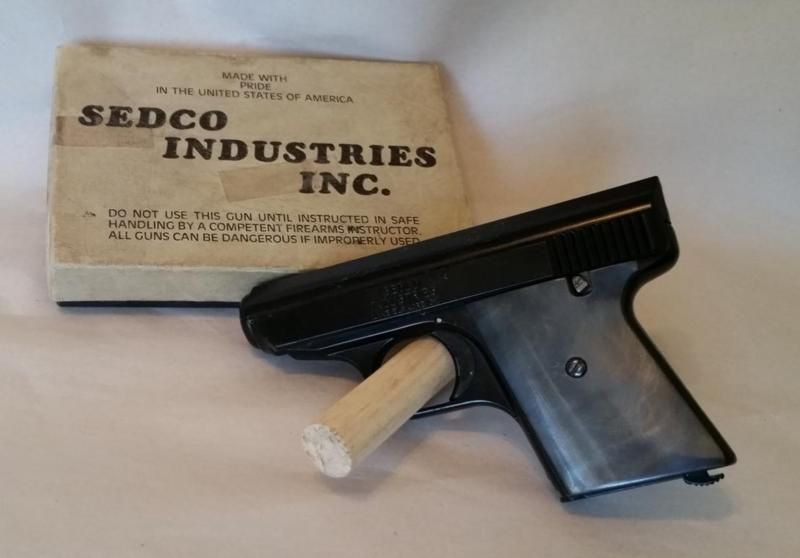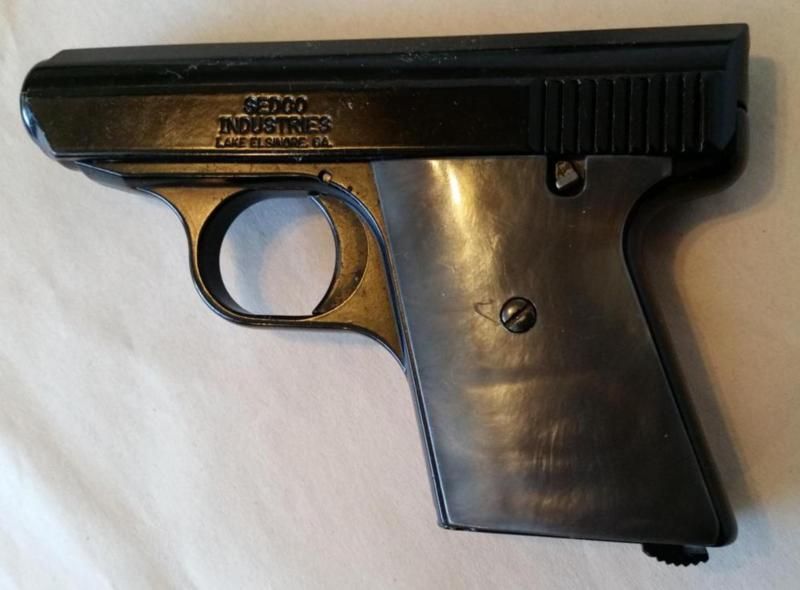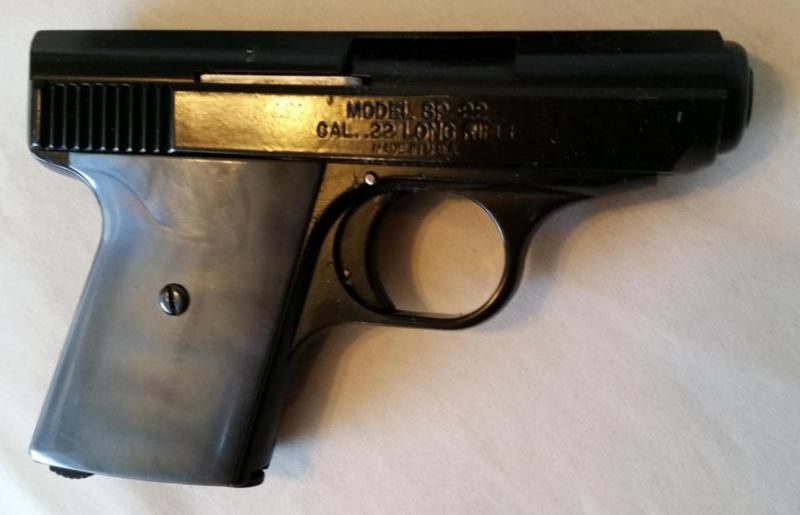 ... And documentation. The manual: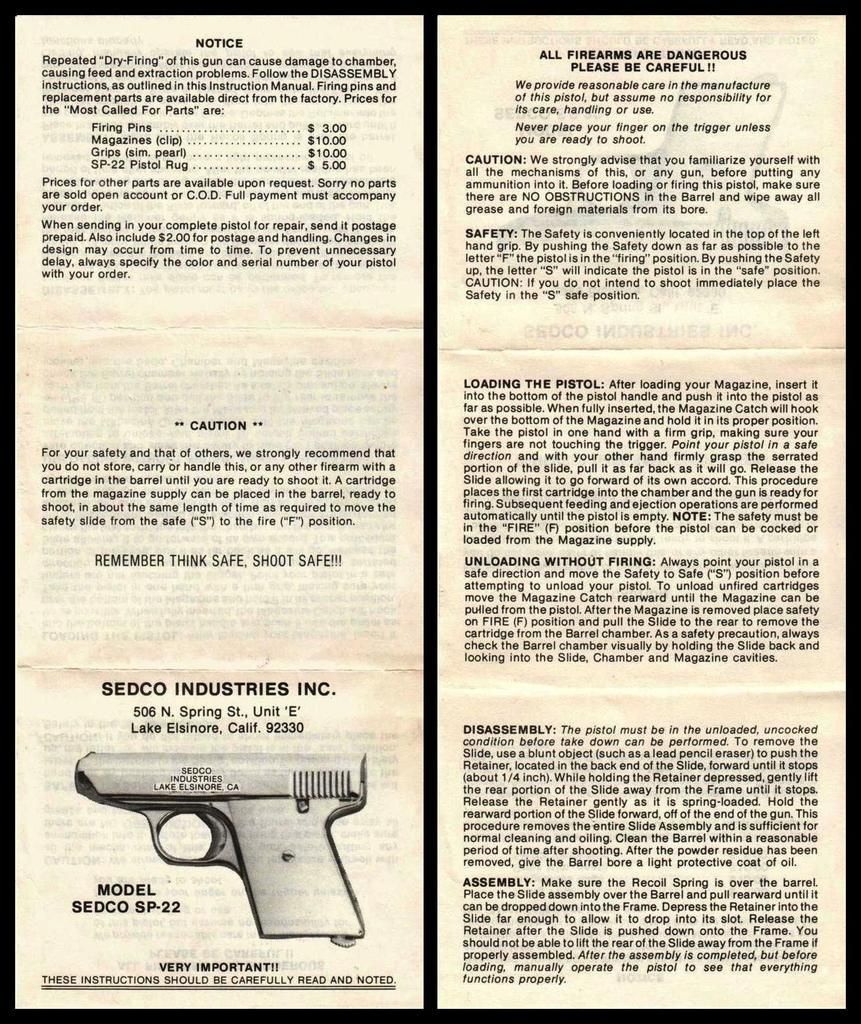 Warning and order form. The blacked out word on the latter is "belt". This must have been such a hot seller that they were sold out.
Finally, Google's street view, as it appears from the street and in closeup, with red arrows identifying Sedco's former home: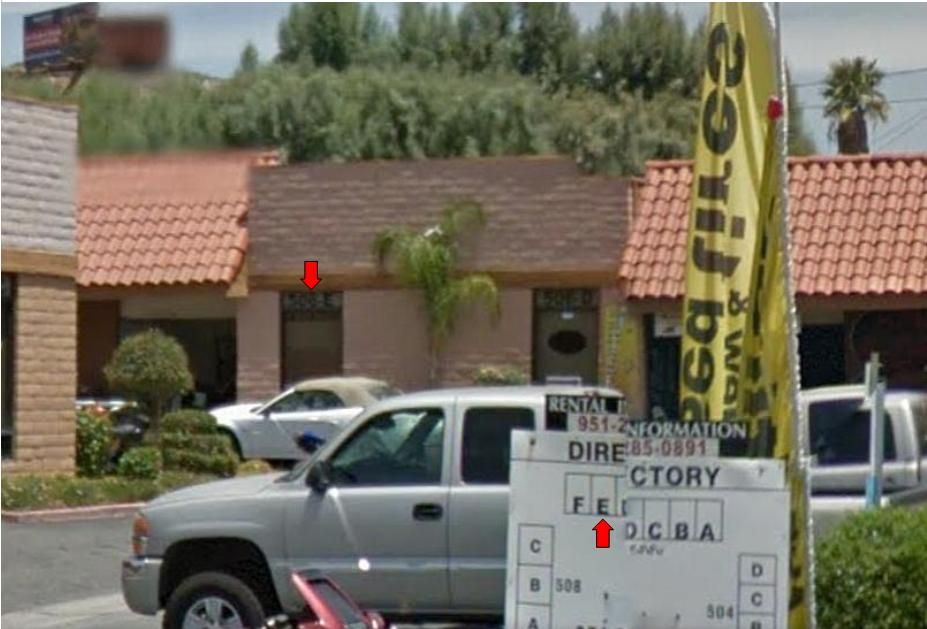 No chance to try it out yet, but expect a report. As in "news update", not necessarily as in "bang".