I repaired it. I didn't use heat because I didn't want to take a risk at melting anything. After I started bending on it, I knew Zamak was going to be soft enough as it is, especially in the magwell area where it is so thin.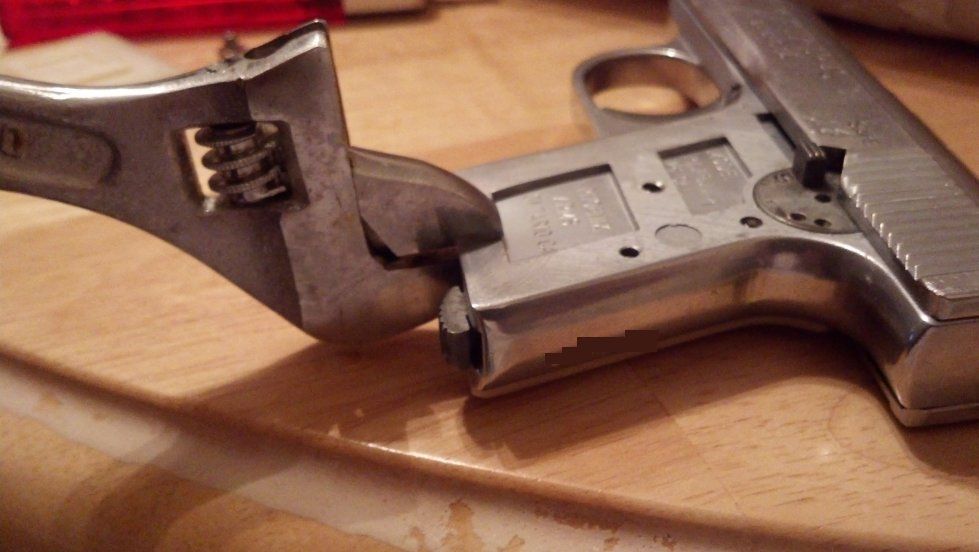 I wanted to use a tool that would have an even clamping force on each side of the magazine well. A pair of needle nose pliers wouldn't exert the same amount of force on each side, they would have pinched the metal more at the mouth of the mag well. I used a very small Crescent wrench instead. I used another pair of pliers to turn the thumb screw so I could get a clamping effect with the Crescent wrench.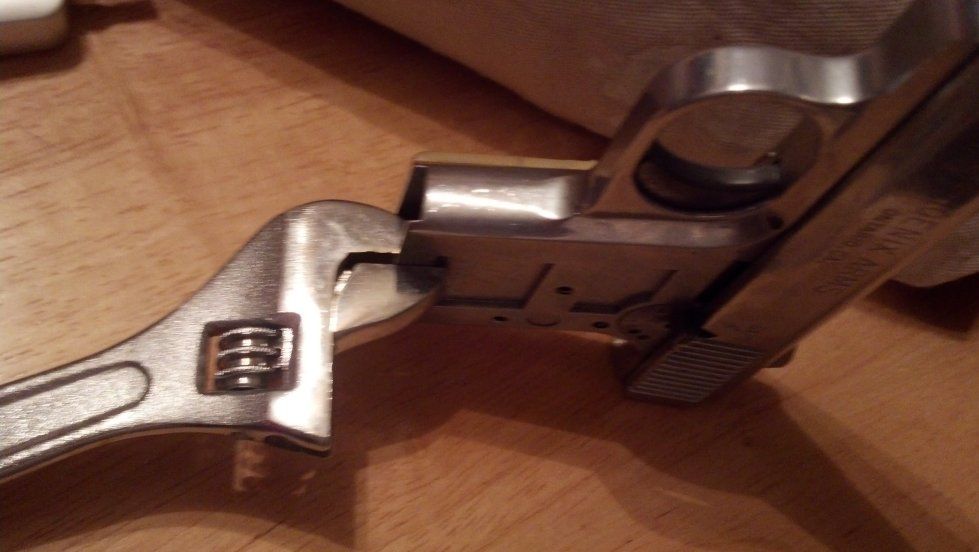 Just another angle. I had to reposition the Crescent wrench several times going back and forth along the bent part of the frame. I moved the metal just a tiny bit at a time so I wouldn't damage it.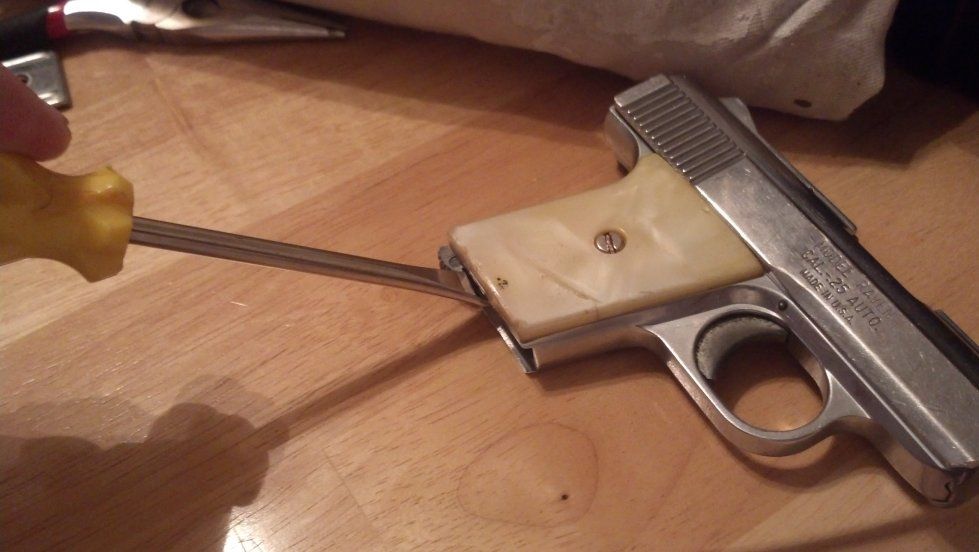 I also used a screwdriver as a lever.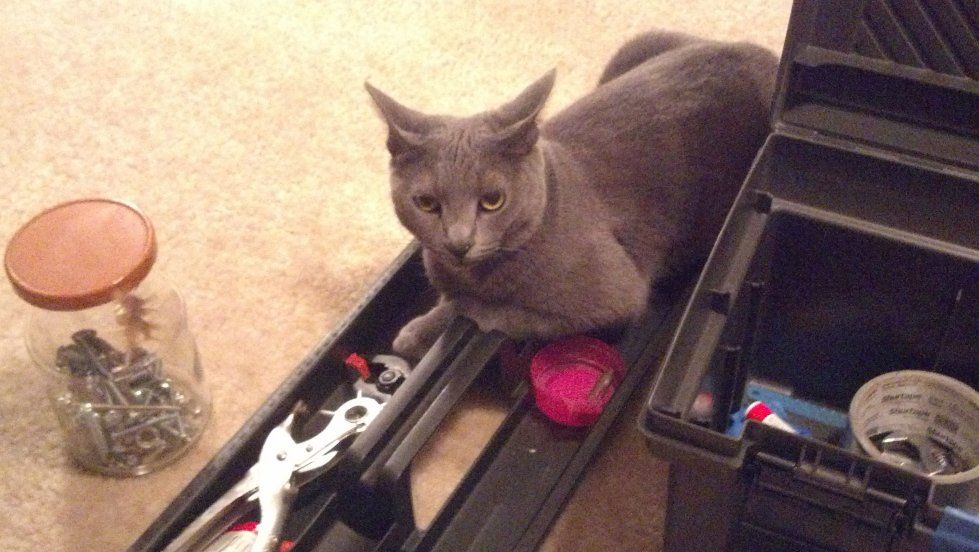 The cat also helped with my mousegun.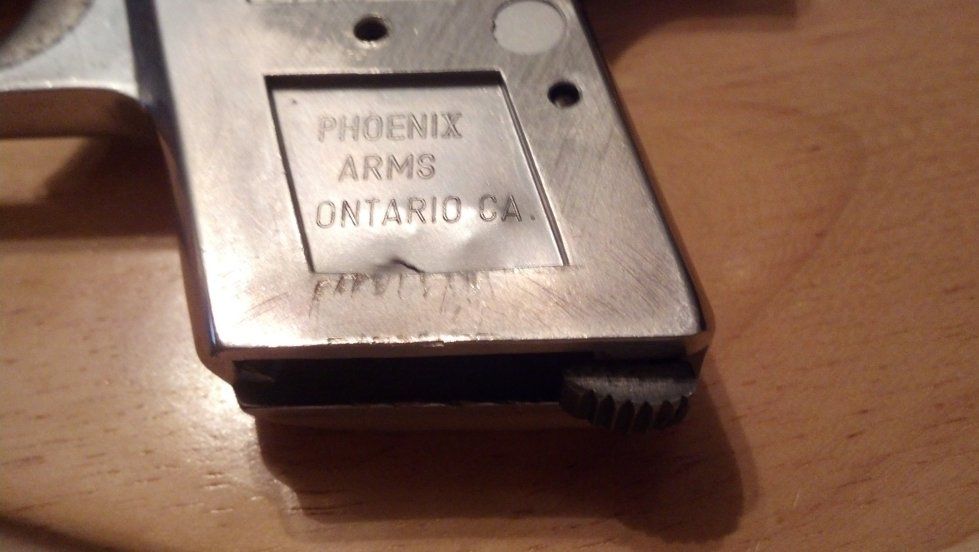 The metal was really soft. I need to knock down this area with a small flat file.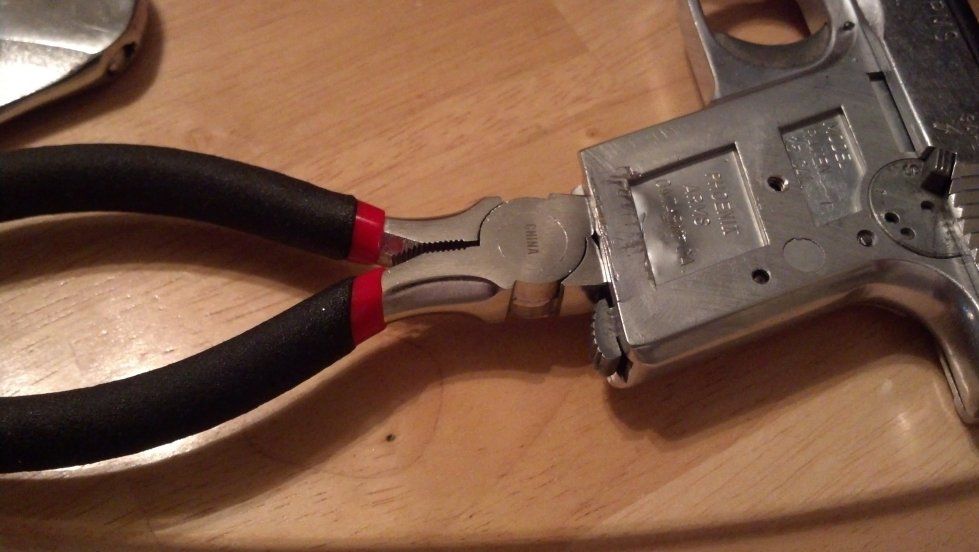 The pliers are the same width as the magazine (these pliers fit perfectly into the magazine well of another Raven) so I used them to open up the magazine well.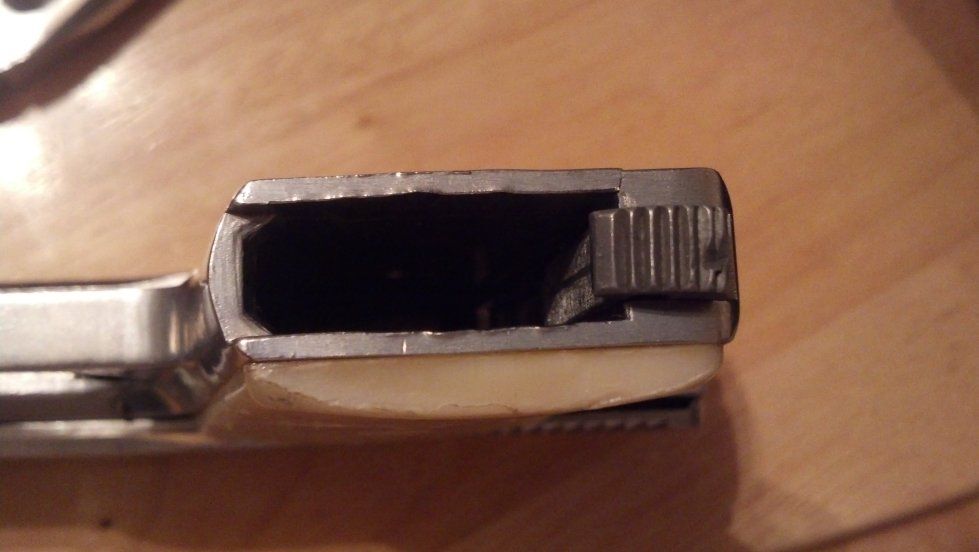 That's pretty much the finished product. There was a little bit of a crack in the magwell near the mag release. Its not all the way through though which is a good thing.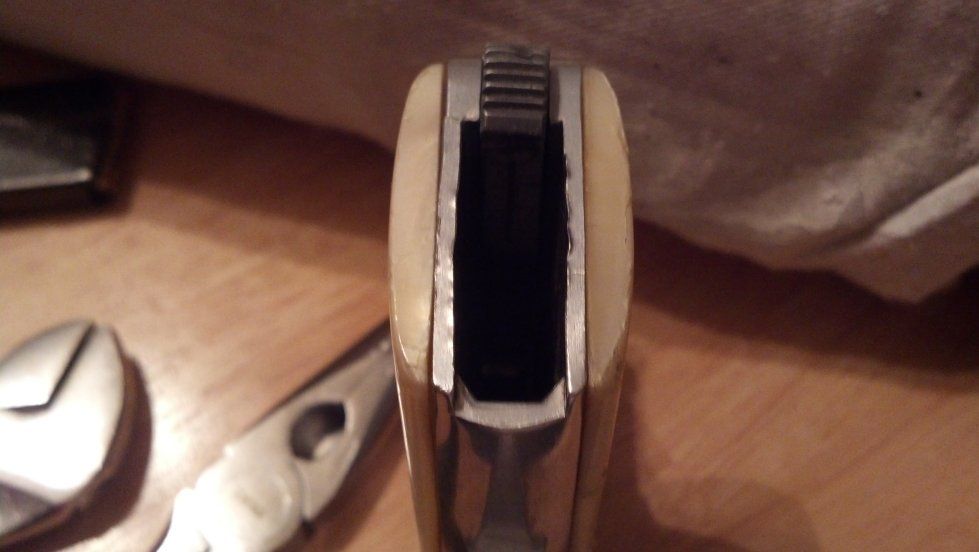 The grip panel doesn't fit 100% on one side, but I think I can make that side of the frame a bit smoother/flatter with a flat file. I also need to clean up the perimeter of the magazine well where it got deformed by my tools. I'll probably just bevel it a little bit.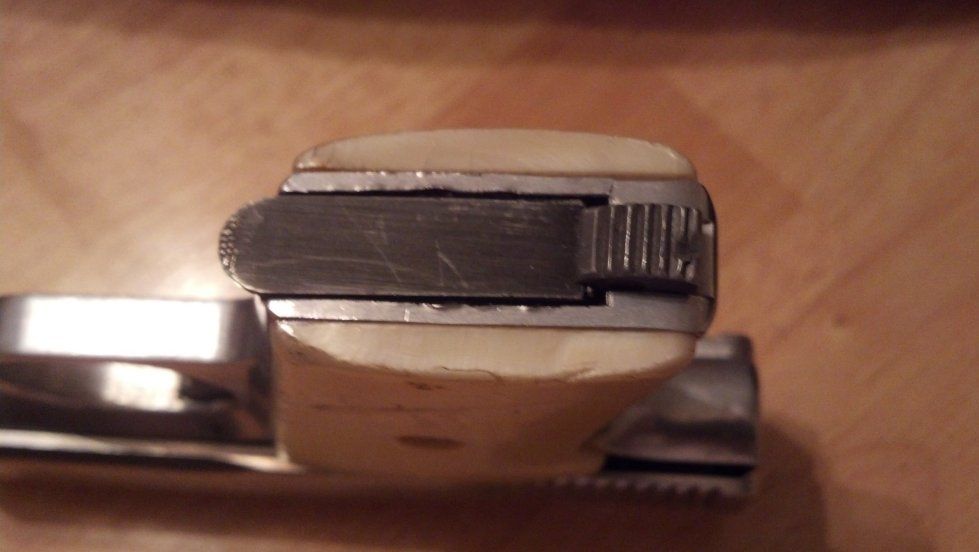 That's with the magazine inserted.