I posted this in Current Events, but I'll pop it in here also.
The BJJA Pockets Present Beretta 21a as it is today. My son bought me a nice set of wood grips for it. The brass thread-protector/barrel-shroud is in place.
Still working on adapting the Beretta 950 extended magazine to the 21a...I'm working slowly on that, as I need to keep it functional for my 950b still.
Just tweaking it a little with what I have around the house already.
.
Here it is.....Thank you guys once again!
.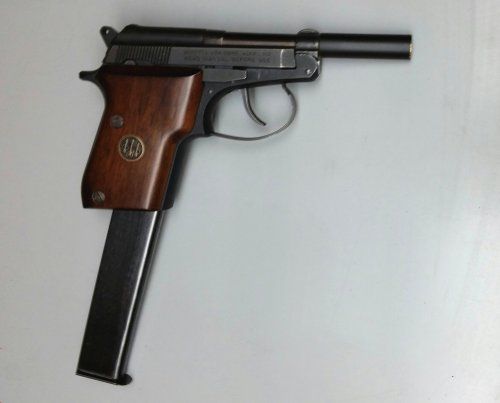 .